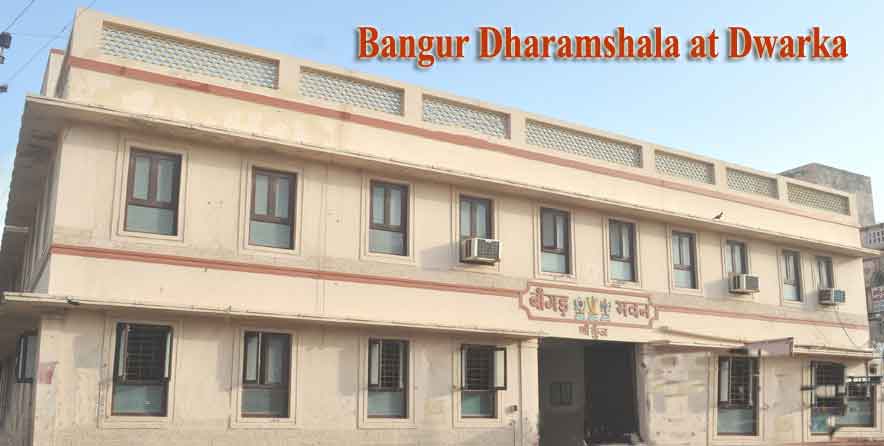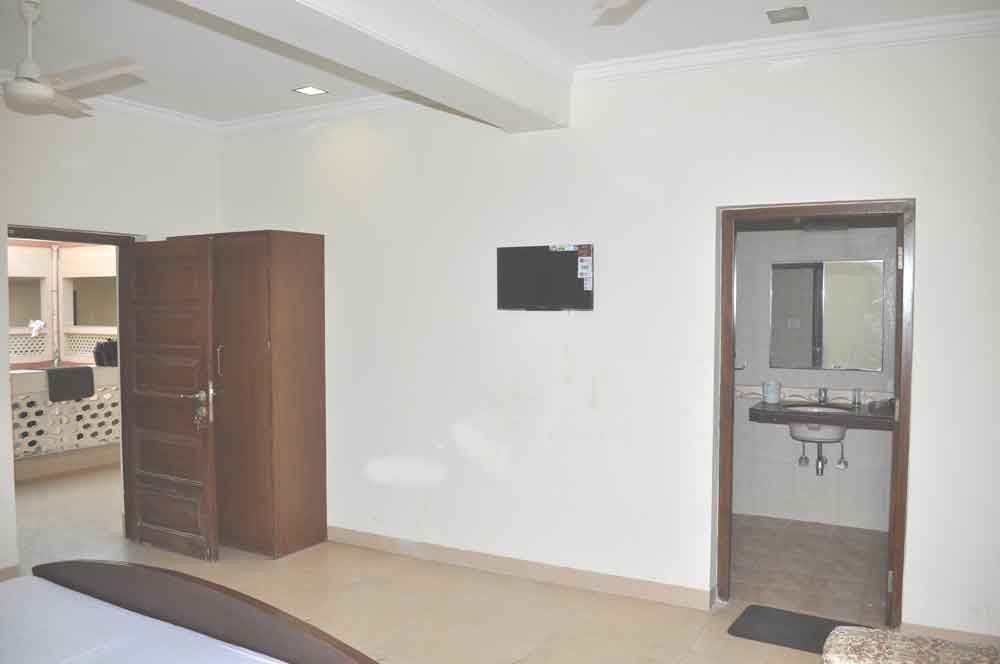 Trustee
Room
- AC & TV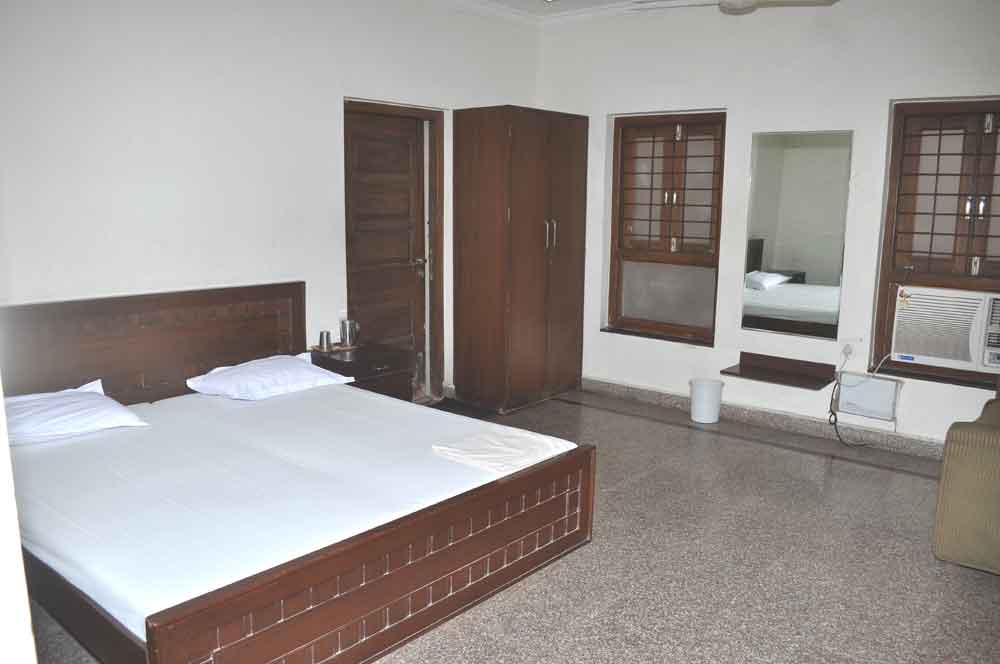 Super
Deluxe Room
- AC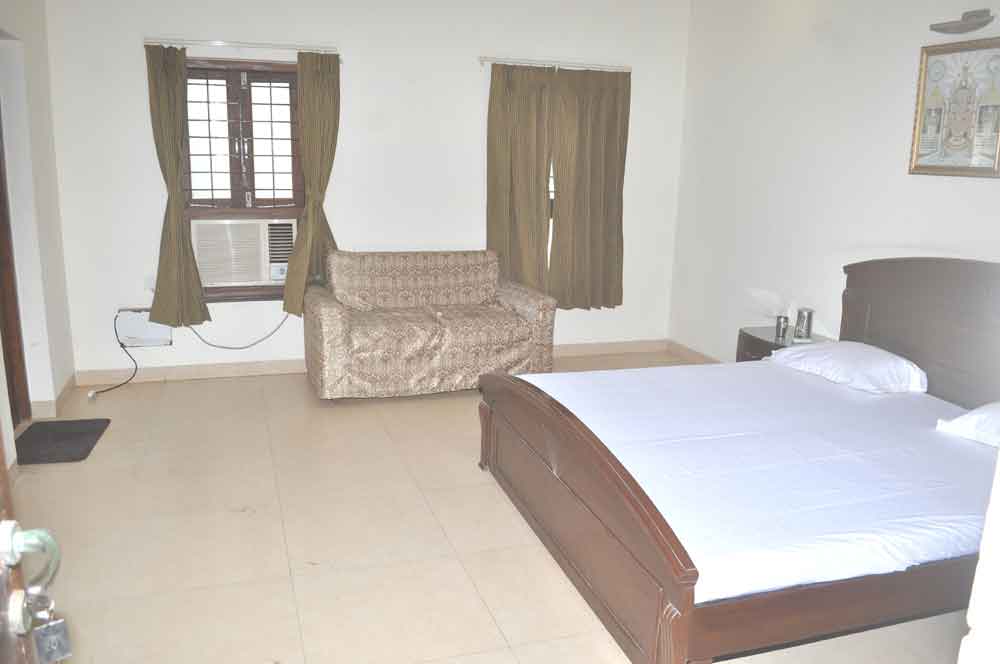 Super
Deluxe Room
- AC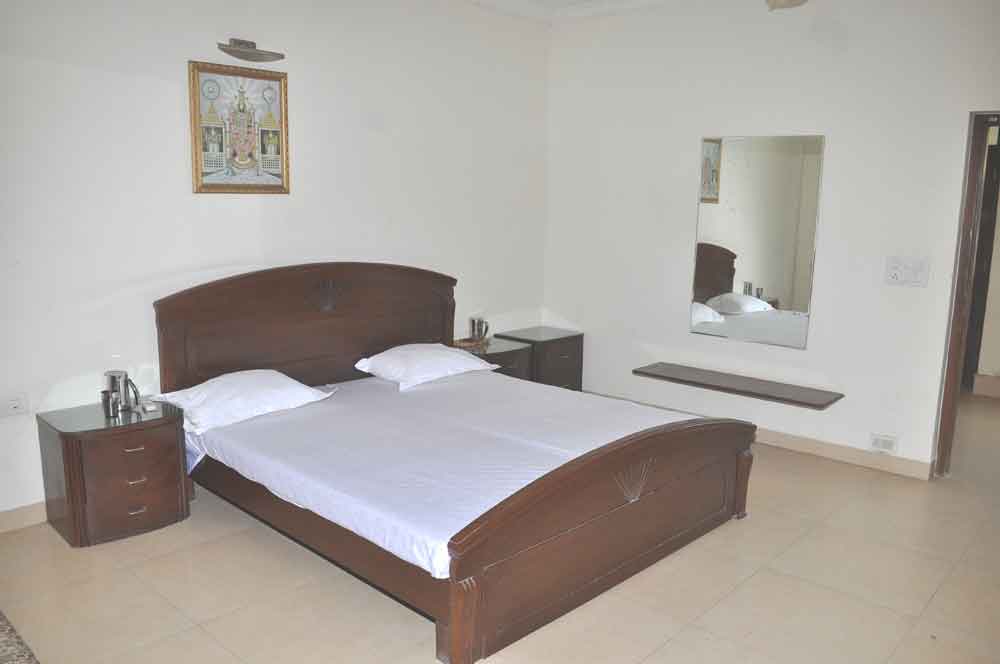 Non
AC
Room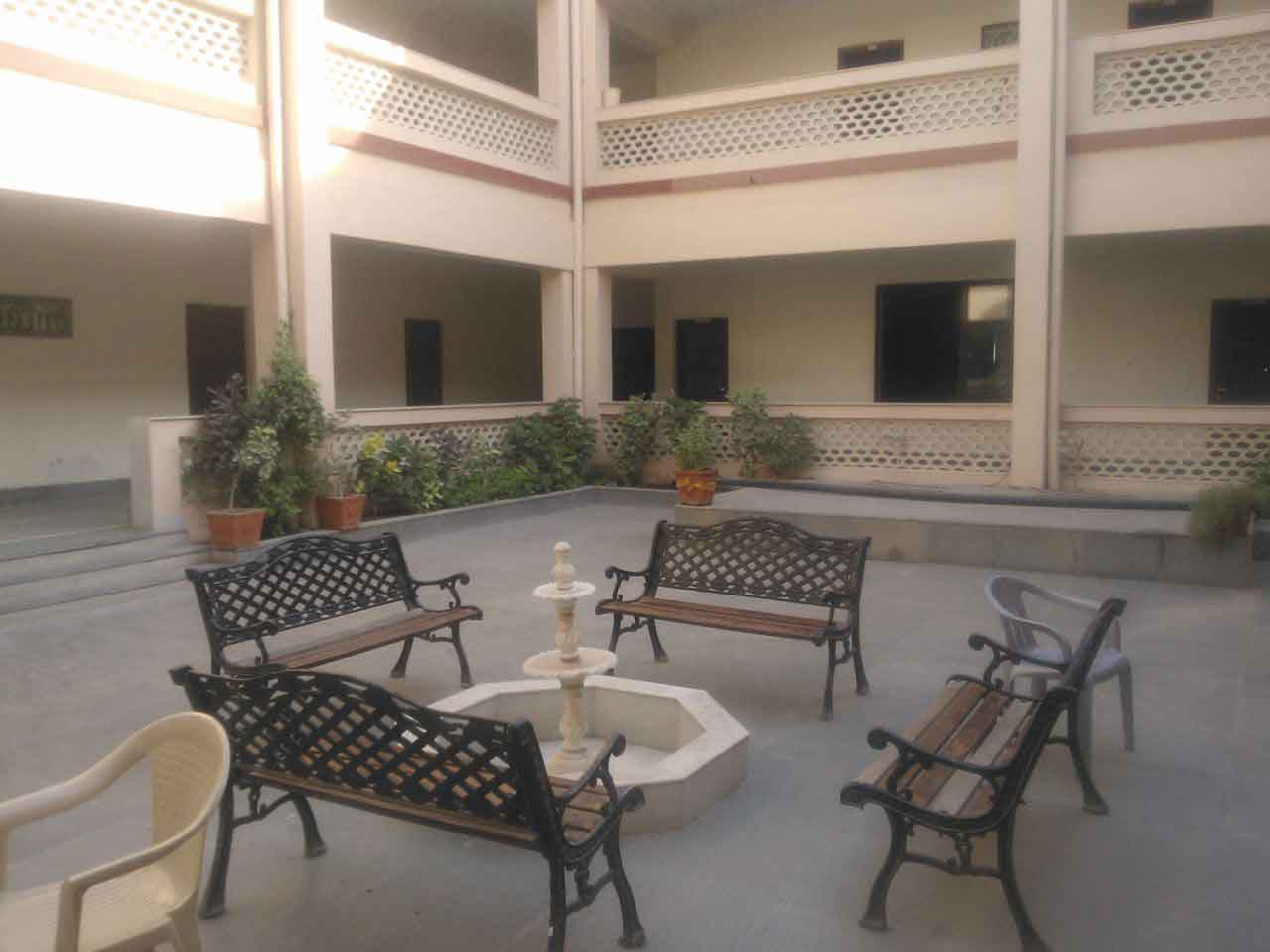 Open
Chowk
For Prawachan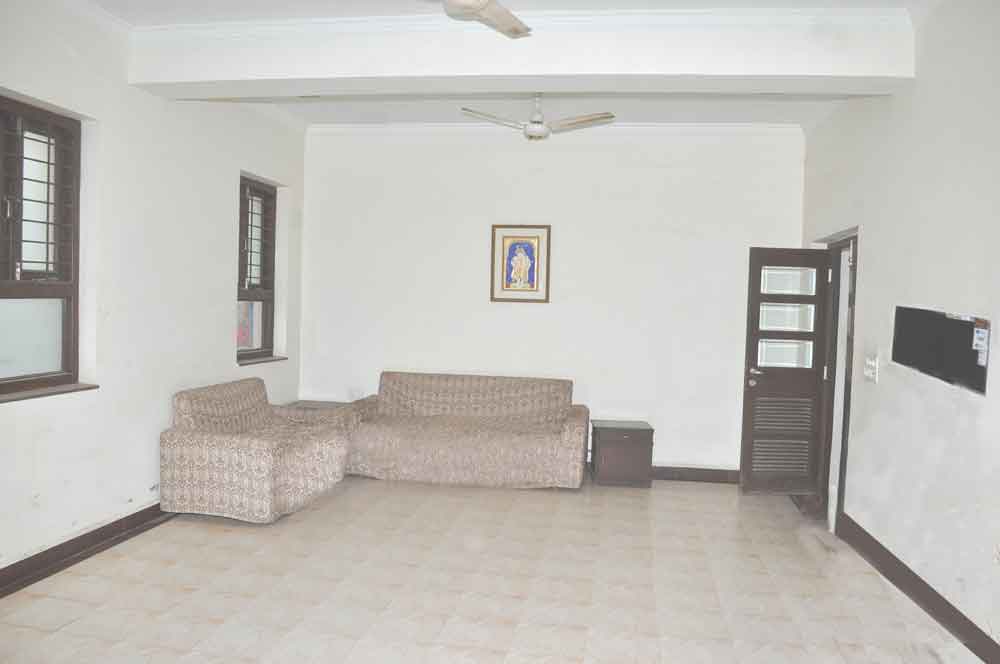 Common
TV Lounge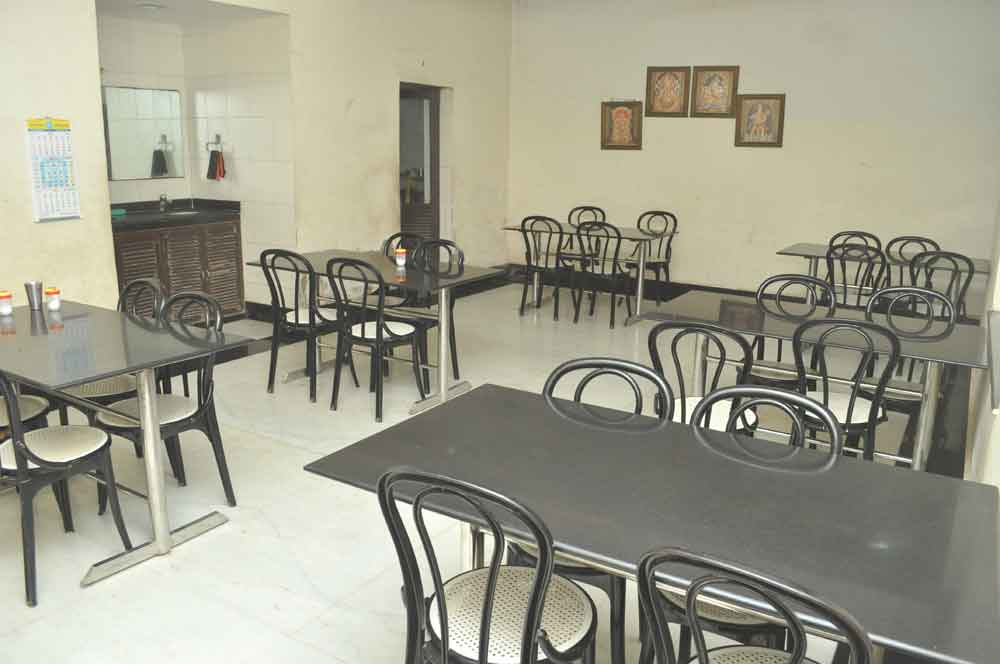 Dining
Hall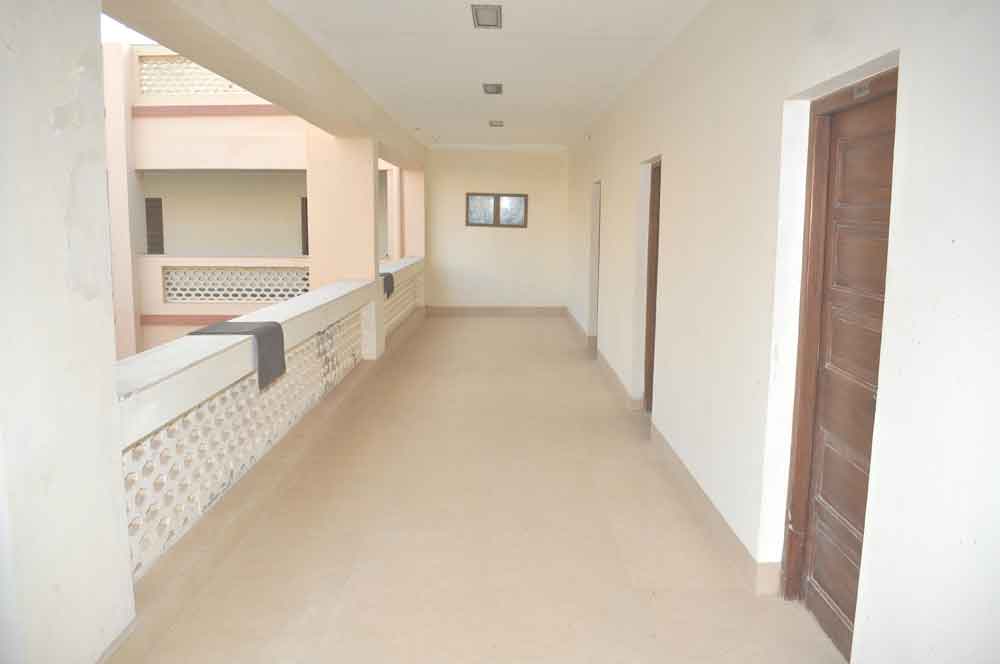 jQuery Slider
Bangur Bhawan "Shree Kunj" is situated at the heart of Dwarka town at Gomati Road, infront of the State Bank of India, Dwarka.
Rooms : 14 Nos. Super Deluxe AC rooms with all attached bath.
5 Nos. non AC rooms with attached bath.
* All rooms are double beded with sofaset.
Food Facility : Pure vagiterian Marwari Food on thali basis, cooked by Marwari Maharaj. (Breakfast, Lunch, Dinner)
Other Facilities : TV Lounge.
Address : Gomati Road, Opp. State Bank of India. Dwarka - 361335
Contact person: Mr. Basant Saraswat (Manager)
Contact no : Mob: +91 9727831594.
Landline: +91 2897-236173

Accommodation Details:
Room Type

Rooms

Facilities
Trustee Block

2

Attached Bathroom, AC, TV, Geyser,
Super Deluxe

14

Attached Bathroom, AC, Geyser,
Non AC Room

5

Attached Bathroom
Open Chowk For Prawachan / Events

1

Common Bathroom
TV Lounge

1

Free to All
Dining Hall

1

Sitting Arrangement of 24 person
100% Pure Vegetarian Marwari Food. ( Breakfast, Lunch, Dinner)
On Request Services :
Laundry
Cab Facility
Guide
Air / Train Ticket Booking

How To Reach Dwarka Dharamshala :
Air


Nearest Airport from Dwarka

* Jamnagar airport is the nearest domestic airport,

Distance Charts to 

Dwarka by Road

Gandhidham to Dwarka

349 km

Bhuj to Dwarka

392 km

Ahmedabad to Dwarka

444 km

Gandhinagar to Dwarka

464 km

Train

Nearest Railway Station from Dwarka

* Dwarka railway station (DWK) located in the Ahmedabad - Okha rail route and is linked to other main railheads of the regions.

Road

Dwarka city is connected to all major cities of India via State Highway 947 through Jamnagar.